You are here :
Home
»
Products
anti climb razor wire,electro-galvanized and pvc coated green bto 22 razor wire,galvanized concertina (razor) wire,galvanized concertina barbed wires coils
We produce various types of razor barbed tape wire and installation accessories, and are matched with various forms of security fence combinations to customize high security razor wire fence systems for our customers.
According to different installation methods, it can be divided into: (concertina) spiral cross blade razor barbed wire, straight line razor wire, flat wrap razor wire, welded razor mesh, etc.
The razor wire is divided into three forms: stainless steel, galvanized, and PVC plastic-coated.
Razor wire generally has two forms of straight installation and spiral cross installation during construction.
Barbed Tape Obstacle-BTO-10 BTO-18 BTO-22 BTO-30
Concertina Barbed Tape (CBT),CBT-60 concertina razor wire,blade Length is 60±1mm,CBT-65.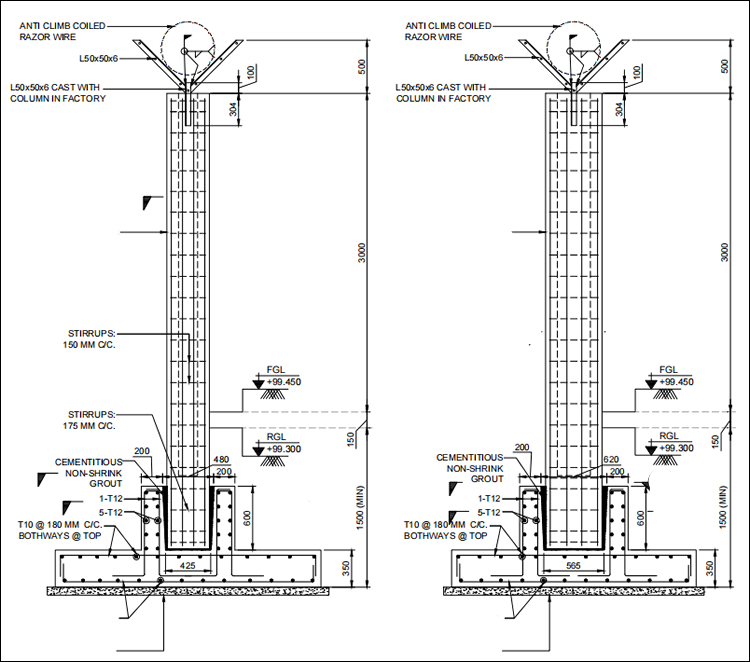 Customized Specifications
weld mesh fence combined with razor wire
welded wire mesh 12.7x76.2,wire ø 3mm
concertina wire coil ø600mm
barbed wire 3rows
corner/end post ø89.9mm
BTO- 22 razor wire with hot dipped blade and electric galvanized wire
diameter - 900mm
plate thickness - 0.5mm
length - 9 metre
weight - 12.00 kg / roll
number of clips - 5
Galvanized Concertina Barbed wires coils (barbs not Razor):
-Wire must be new 100%.
-Wire must not be divided and fully Hot dipped galvanized and not via paint.
-The main wire must be 3 mm at least.
-Wire must be High-lift wire and the Strain strength must be (1400) KG/ mm square from type which used for the fences barbed wire and we will take a sample for test.
-Barbs with 4 heads each head 2cm at least, spaced at a distance of 60mm to 70mm fully galvanized wire must be 2mm thickness..
-Coils diameter before extend must be 1 meter
-Coils diameter after extend must be 90 cm to 95 cm.
-Coils length must be not less than 17 meter after extend.
-Coils must have 70 rings at least.
-Coils weight must be between 23KG to 24KG.
-Coils must have hands for carry and open.

Galvanized Barbed wires
Roll Length: 120 m
Wire diameter: 3 mm
Barb diameter: 2 mm
Barb length: 2 cm
Distance between barbs: 6 cm
Quantity of zinc: 40-60 G/m2
Stretching/resistance: 1350-1500 Mpa
Others
Double Blade Razor Barbed Wire
Heavy duty double blade razor barbed wire dia 800mm x 12 mtr (extended length)
20ft x Razor wire with 0.45cm height concerntiner and flat tape
Security Razor Wire Heavy Duty Anti-rust Coated Diameter: 2FEET